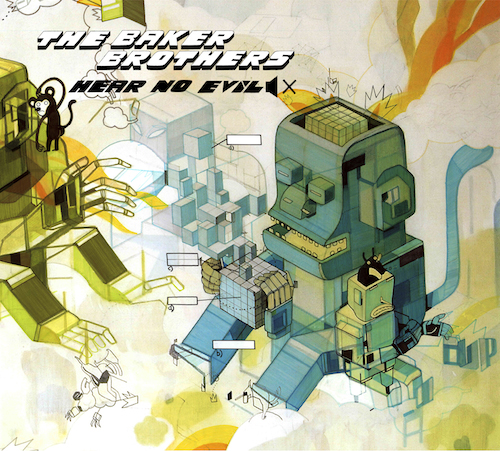 New album- "Hear No Evil"- is released on Fish Legs Records
After being released in Japan in February, we're pleased to annoucne that Hear no Evil is now available on our own label Fish Legs Records.
Full of renewed attitude, The Baker Brothers are back with a new album for 2014. The band has spent the past year working on this latest project, which features the same line-up as the 2011 release Time to Testify. Hear No Evil is a fine collection of Soul Music infused with elements of Jazz, Rock, Hip-Hop and R&B. The group road tested this material on their latest tour of Japan earlier this year and received an overwhelmingly great response.
The Album grew from a creative collaboration between the 5 members of the group. Ideas were worked through, refined, rehearsed and sometimes discarded. With spirit and excitement about the music, it took a year of working Individually and collaboratively to produce this final collection of songs. The result shows us that once again The Baker Brothers can creatively and successfully weave their signature horn hooks through heavy disco bass lines, classy synths, boogallo guitars, and intricate driving grooves.
With one critic comparing this to "Average White Band at their best" Hear No Evil offers danceable classics, lyrical melodies and poignant lyrics.
BUY NOW!
Plus....Check out the first single EP "New Way of Thinking" with great remixes from Ibibio Sound Machine and DJ Roast Beatz.
£3
Also check out the remix EP from our friends at Ism Records, it's gonna be jumpin!
£2.49